Now Accepting New Patients
Patients receive quality dentistry following the most conservative approach by Dr. Will Leffler and his team at Creekside Family Dental in Gahanna, OH.
While our office provides all sorts of dental services, we want you to know about some of our offerings in particular. You can come to us for various cosmetic services, including clear aligners to straighten teeth, crowns or veneers to improve tooth appearance, whitening to brighten your smile and Botox to enhance the look of your mouth area. We provide services from pediatric care on up to adult dentistry for all ages, including partial and full dentures.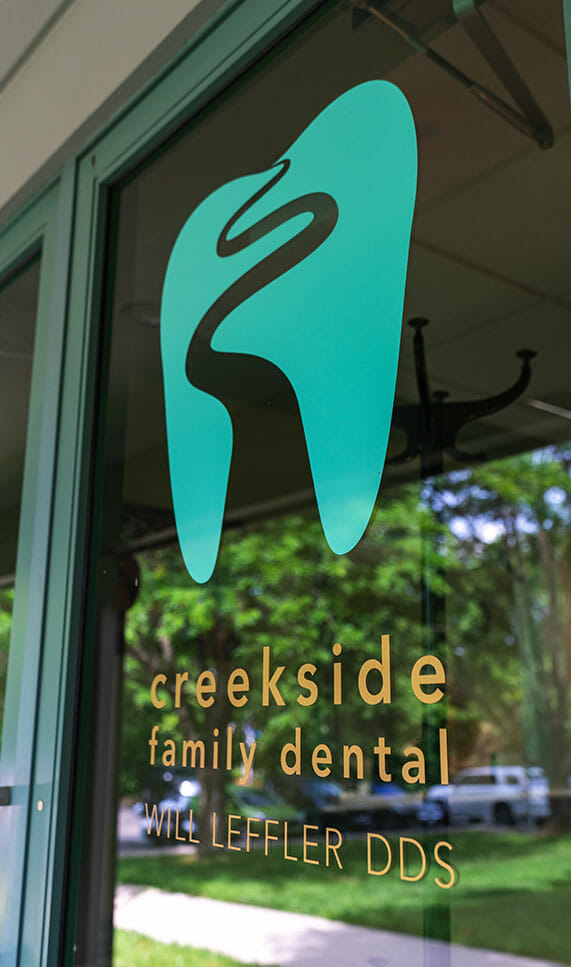 Quality Dental Care With a Conservative Approach
At Creekside Family Dental, we believe in providing honest dentistry. This means that we give our patients information and recommendations without judgment or pressure. Our team is here to help the patients we see improve their dental health in any way we can. In the same vein, we do not believe in selling services our patients do not want.
Our dentist, Dr. Will Leffler, and his team seek the most conservative methods for treating you and your family. We provide the minimum amount of care needed to restore your oral health, while following the amount and types of treatment you desire. Our entire team also believes in providing a caring and gentle touch to all of the patients coming to our office.
Locals can visit us for a variety of dentistry needs. We provide general/preventive dentistry to ensure the best oral health, restorative dentistry to solve dental problems and cosmetic dentistry to improve the look and structure of your teeth. We also offer pediatric dentistry and extra services like mouthguards and Botox.
You can visit our office for a full range of dental needs for yourself and your whole family. Dr. Leffler and our team provide preventive dentistry, restorative dentistry and cosmetic dentistry all under the same roof. Come to us for exams, cleanings, fillings, crowns, bridges, dentures, implant dentistry, and other dental services and treatments.
Our patients can expect a practice that empowers them to make their own dental decisions. Of course, we will provide our expertise and recommendations, yet we avoid pushing and selling dental treatments. Instead, we look for the most conservative approach based on your preferences and desires.
Count on enjoying your trip to our office in an environment with welcoming, caring team members and a dentist who sings! You'll see Dr. Leffler and the same seasoned team every time you visit, so you can get to know us and feel comfortable. We believe in greeting each patient with respect, taking a gentle approach and even adding a little fun into the process.