Our team at Creekside Family Dental in Gahanna, OH is led by Dr. Will Leffler and filled with people who have been loyal team members for more than 20 years.
We Provide a Variety of Patient Services
We focus on bringing a broad range of dental services to the Gahanna, OH area. We treat all ages, from pediatric to seniors. Our offerings include preventive services such as cleanings and fillings, restorative treatments like dentures or implant restoration, and cosmetic services such as whitening and veneers. Patients that come to our office can receive a variety of services at the same place. 
A Dental Practice That Values Relationships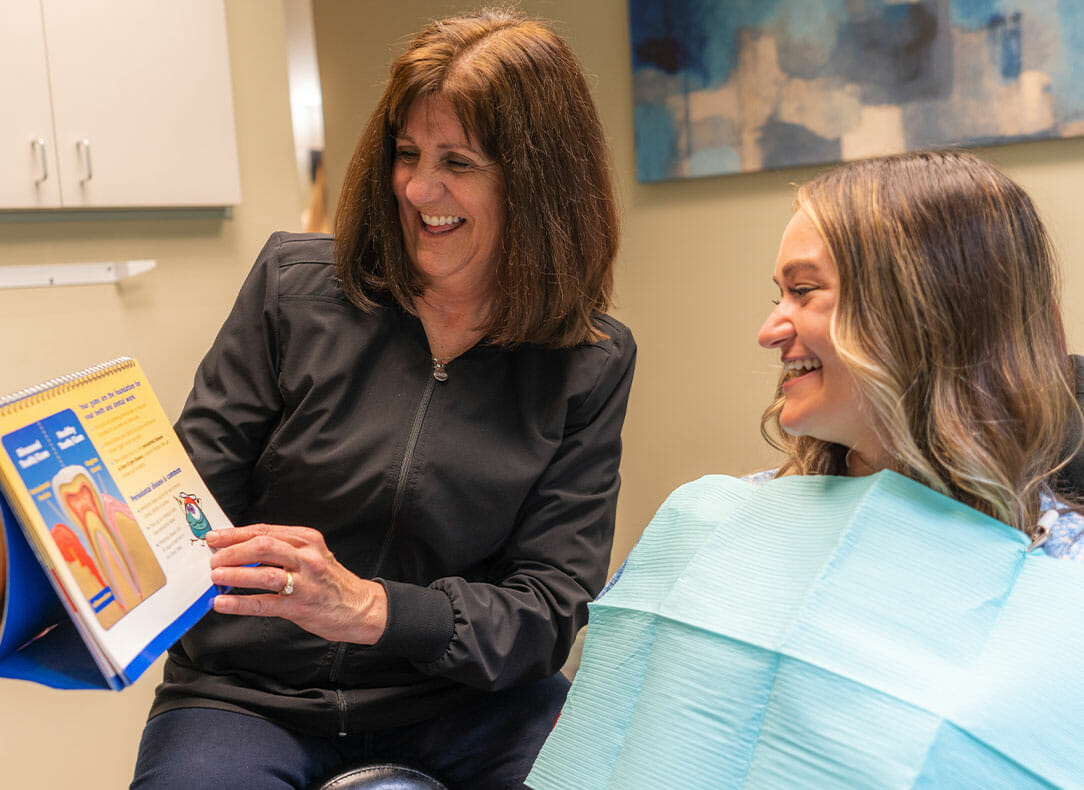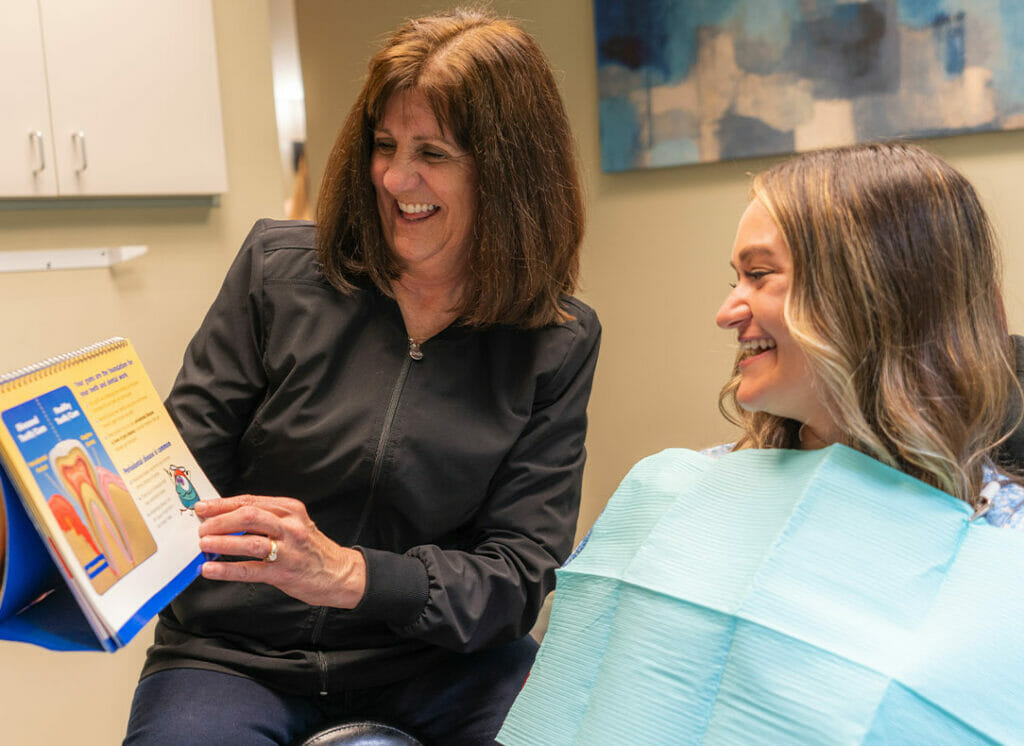 Once you get to know our team, you come to recognize the same faces during every visit. That's because we have a dental office that encourages longevity, with most of the team staying with us for more than 20 years. You also have the same dentist, Dr. Will Leffler, for each visit and treatment. 
Dr. Leffler is a proud Buckeye and lifelong resident of Ohio. He received his dental degree from Ohio State's College of Dentistry, gained his residency in general dentistry and commits himself to continuing education to provide the best, latest dentistry to his patients. Our dentist is surrounded by a long-term team made up of dental hygienists Cindy and Susan, and office team member Jody. 
Our dental office is based on providing the most conservative care possible for each patient. This means that we do no more than the necessary treatment, and we avoid pressuring patients or selling to them. We inform you about your situation and possible treatment options, and we discuss the right course of action based on your needs, preferences and goals. Our dentist and his team are honest, nonjudgmental and transparent, so you can trust you are getting the best care with nothing unnecessary.
We value getting to know our patients, as we have a nice and personable team that will greet you with a warm welcome and treat you with respect. We also aim to make every visit fun and enjoyable in any way we can. You may even hear singing during your appointments!
Nonetheless, we know that each patient's oral health is the most important part of each visit. You can expect the best dental care for your whole family, which relies on modern dentistry methods and technology.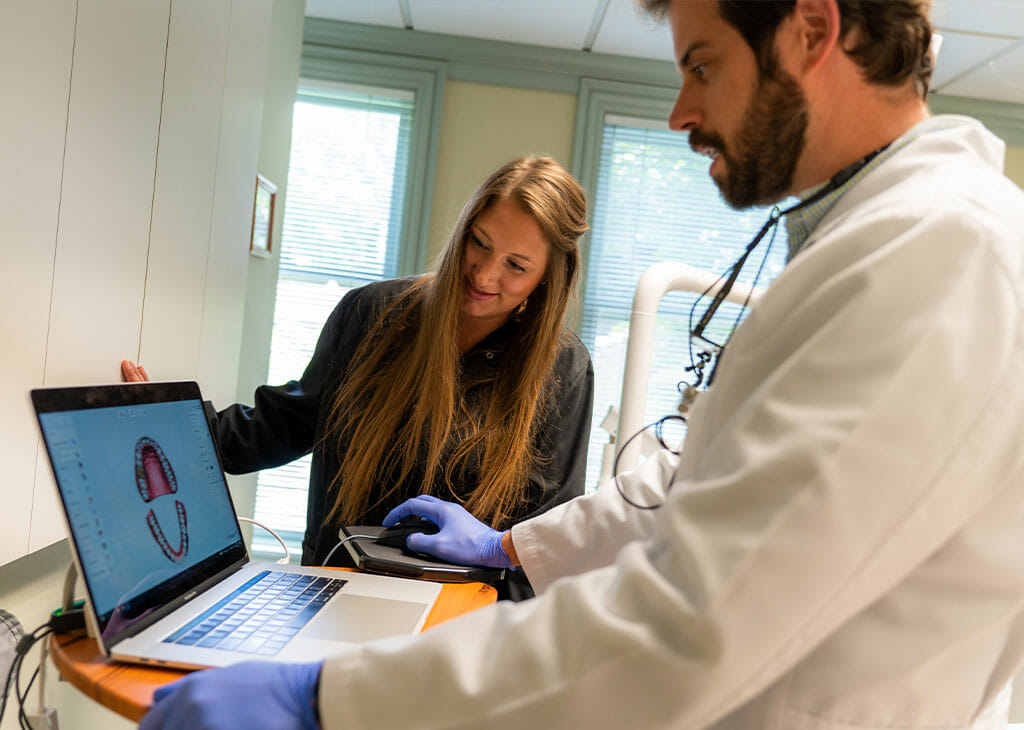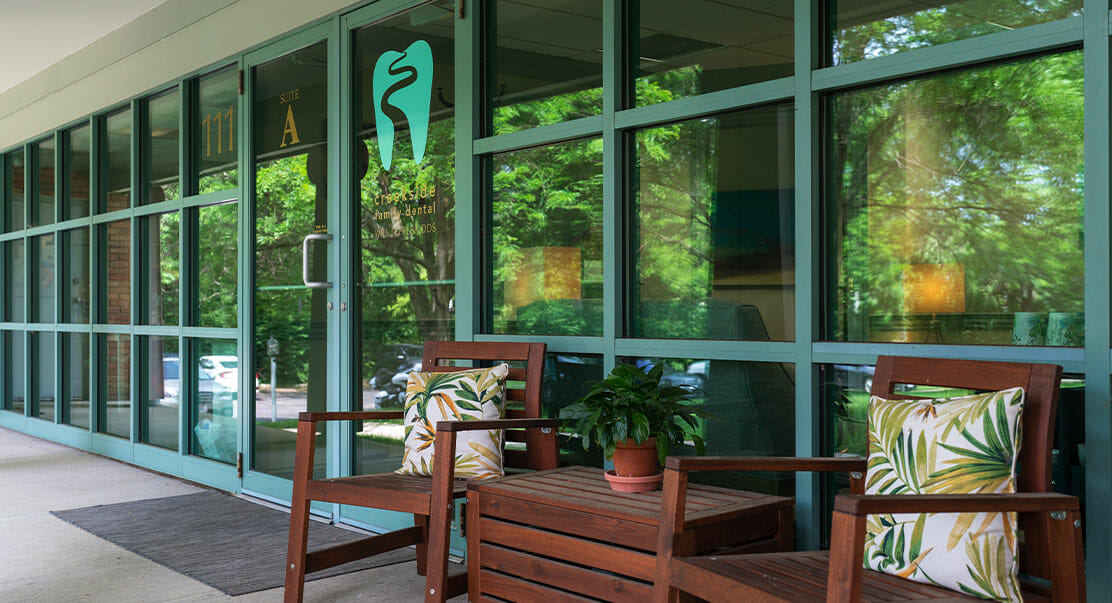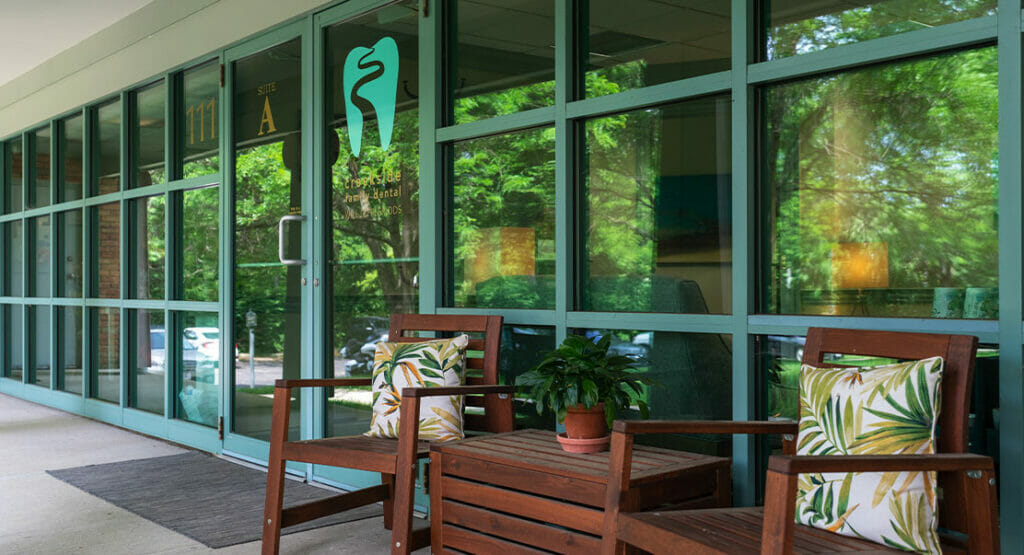 We care about our local community and do what we can to support it. Toward this end, our sponsorships include the IFI annual banquet that supports the annual budget, Licking Heights Youth Cubs and Scrappers Baseball, the Gahanna Lincoln High School Theatre Department and 104.9 The River Cutest Kid content 2020 at Christmas.